Senior Level Designer and Level Artist with more than 10 years in the games industry.
I aspire to always add value to my work. I want to meet new challenges and overcome them, and always leave a mark.
Cabelas' Shadows of Katmai, 2011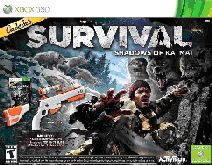 * Comprehensive understanding and mastering of video games
- 8 years as a Level Designer, Senior Mission Designer, Technical LD, assistant Game Designer, and
- 2 years as a 3D Modeling & Animation Artist.
* Multiplatform proficiency: XBox 360, Ps3, Wii, Psp, Ps2, Gcn, Xbox, PC, PS4, XBOXOne * Tools, software, technologies:
- console debugging tools (Dr. Watson, Pix, GPad, GHud, etc), - revision control systems (Tortoise SVN, Perforce), - graphics: 3D Max, Photoshop, SketchUp, - bug & task tracking software (Bugzilla, Jira - Atlassian Software), - team collaboration, docs/project sharing tools - Atlassian Confluence, Powerpoint, Microsoft Visio, Office.
* Level performance analyzing & troubleshooting skills: memory, frame (polycount, overdraw - pixel shaders, texture fetch)
Multiplayer Portfolio
* Multiplayer portfolio * Scripting expertise (proprietary visual/UI scripters, Lua) * Communication and negotiation skills, gained:
- Acting as an internal liaison between the Game Design, Mission Design, Programming, 3D and 2D departments, as well as a central reference and information point - duties, assignments and tasks varied per project. - Participating at internal/external discussions and feedbacks (with different 3-rd parties involved)
* Working at Ubisoft and Activision/Fun Labs Bucharest (2004 - 2015):
Open Worlds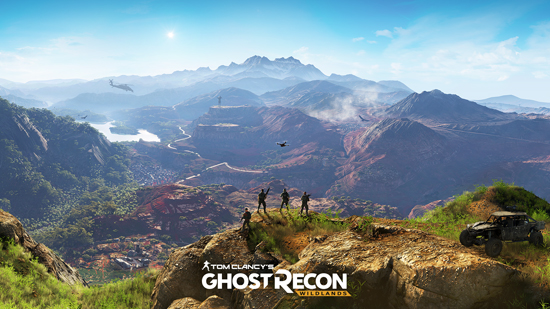 2015: Ghost Recon Wildlands - PS4, XBOXOne - Level Designer 2015: Prototype: port PS3, Xbox360 on PS4, XB1 - data management 2014: Cabela's African Adventures - port Xbox360, Ps3 on PS4, XBOXOne - Technical Level Designer 2014: Duck Dynasty PS3, PS4, XBOX360, XBOXOne - Senior Level Artist, Technical Level Designer 2013: Cabela's African Adventures Xbox360, Ps3, Wii, PC - Senior Level Artist 2012: Cabela's Hunting Expeditions: Wii, Ps3, Xbox360 - Senior Environment Artist 2011: Cabela's Survival: Shadows of Katmai: Wii, Ps3, Xbox360 - Senior Mission Designer 2010: Cabela's North American Adventures: Wii, Ps3, Xbox360, Psp - Senior Mission Designer 2009: Cabela's Outdoor Adventures: Wii, Ps3, Xbox360, Psp - Mission Designer 2009: Chaotic: Shadow Warriors: Wii, Ps3, Xbox360 - Level Designer 2008: Championship Paintball 2009: Level Designer 2007: History Channel: Battle for the Pacific: Ps2, Wii, Pc - 3D Modeling & Animation 2006: Harley Davidson - Race to the Rally: Ps2, Pc - Modeling & Level design 2005: Cabela's Dangerous Hunts 2: Ps2, Xbox, Pc, Gcn, Psp - Level Design & Modeling 2004: Cabela's Big Game Hunter 2: Ps2, Xbox, Gcn, Pc - Level Designer